Join us!
Auterion invites drone enthusiasts to our offices for a session on online workflows for safe and efficient drone operations.

Auterion's Head of Product, Jonathan Claman, will be sharing insights on over-the-air data collection. He will also introduce how to make data collection immediately accessible to anyone in the organisation. Photo uploads, log file analysis, and traffic management are just some of the benefits of online workflows.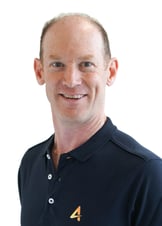 Jonathan Claman Bio:
Jonathan Claman is Head of Product Management at Auterion, where is he responsible for the company's drone software product strategy and business development.
Jonathan earned MS and BS degrees in Electrical Engineering and Computer Science from Massachusetts Institute of Technology (MIT) and has 25 years of technology & strategy experience, both in Europe as well as Silicon Valley California.
Prior to Auterion, Jonathan held a variety of leadership positions at Swisscom, Zattoo, and Kudelski among many other companies in the telco, internet video, IoT, smart grid, and semiconductor industries.
Schedule:
17:30 - 18:00 --> Presentation
18:00 - 18:15 --> Q&A
18:15 - 19:00 --> Snacks & Drinks
Date: February 15th, 2019
Time: 17:30
Location: Giesshuebelstrasse 40, 8045 Zurich