Presented by Lorenz Meier
Auterion Enterprise PX4, Auterion's operating system for enterprise drones, is powering some of the most though-after drones released in 2019. From the US-1 by Impossible Aerospace, the Avy Aera VTOL, to the vehicles equipped with the GE Aviation HW avionics. In parallel, Auterion is the largest contributor to PX4 and mostly defines the roadmap of the open source projects: PX4, Pixhawk, QGC, MAVLink, and MAVSDK.
Learn from Lorenz Meier, our co-founder, about the new releases planned for 2020. Some of the topics will include drone certification, computer vision, cybersecurity and data privacy, drone SDK, and automatic flight log analysis.
SCHEDULE:
Date: December 11, 2019
Time: 9 -10 am PST | 12 - 1 pm ET | 6 -7 pm CET
Speakers: Dr. Lorenz Meier - Auterion Co-Founder and creator of PX4, Pixhawk, QGC, MAVLink
Speakers' Bio:
Lorenz Meier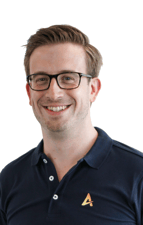 Lorenz Meier is Co-Founder of Auterion and holds a Ph.D. on drone software architecture from ETH Zurich. He has worked on open source software for drones since 2008. He created the PX4 autopilot, the equivalent of Android for drones. Lorenz is also the creator of several de-facto drone industry standards, including Pixhawk, MAVLink and QGroundControl. Throughout his decade-long career Lorenz received numerous awards and fellowships for his work, and in 2017 he was nominated MIT 35 Innovator under 35 by MIT Technology Review.
If you have questions please get in contact with carlotta@auterion.com